Thanks to a review program with Mom Select, I was sent some Yurbuds!
Yurbuds are the number one sport earphones, and they make small sized ones for lady ears!
They "Twist Lock" into place for a secure fit that never falls out even under the most intense workout conditions. They are water proof, sweat proof, and awesome.
I like. I like.
Yurbuds are ergonomically designed to avoid nerve rich areas of the ear. Made with medical grade silicone, Yurbuds are ultra soft and comfortable for hours on end.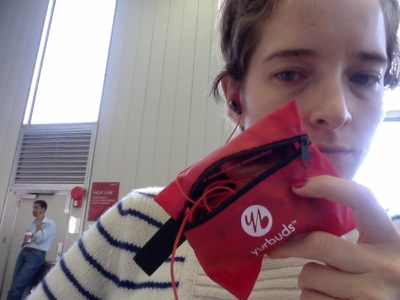 Get some and get your fitness on!
Yurbuds are for sale at Target! You can also visit www.facebook.com/yurbuds to connect and follow the hashtag #INSPIREFORWOMEN on Twitter to engage with other fitness fanatics!