Mom Most Traveled and family are in Chiang Mai, Thailand right now, and we are having tons of fun!
Yesterday, we went to elephant camp.
What do you do at elephant camp?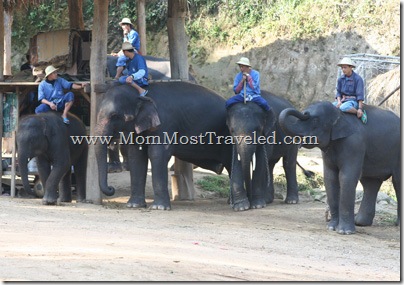 Well, it's all about the elephants of course! And, they get to do pretty much all of the same things I did when I was a camper.
Like hang out with friends.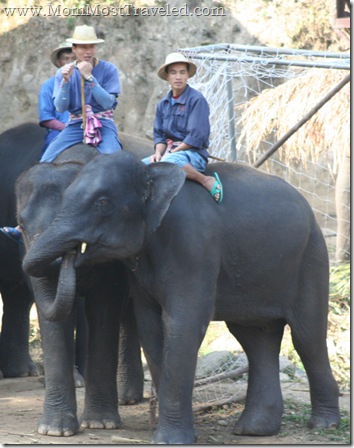 Play soccer.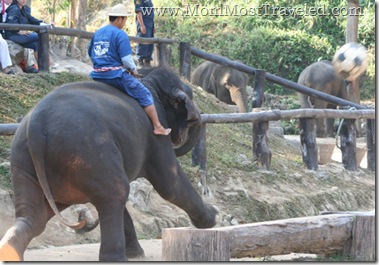 And painting!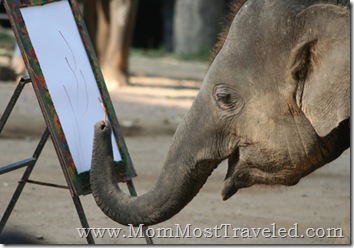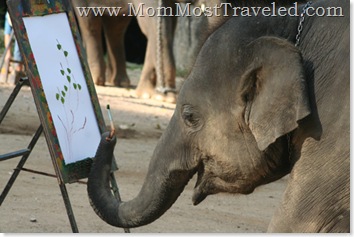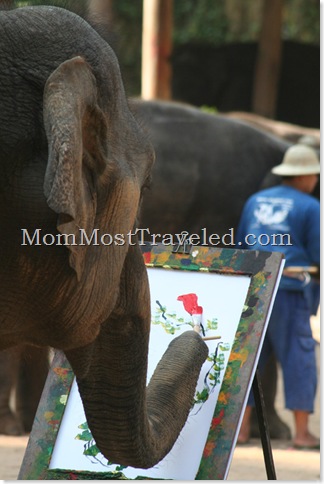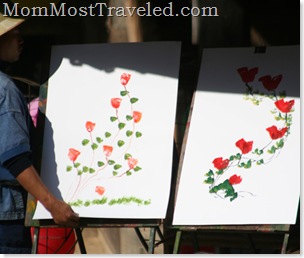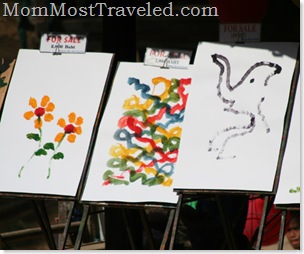 I highly recommend a visit to Mae Sa Elephant Camp in Chiang Mai, Thailand!
Your whole family will love it!
More great photos from our Chiang Mai adventure are still to come!