We eventually had to leave paradise (AKA Hoi An and China Beach), bound for Ho Chi Minh City (Saigon).
I booked our flight through LastMinuteTravel.com using vouchers they provided for me to try out their service. Everything was a breeze, even though I initially was wary because most LastMinuteTravel.com deals are related to US travel. But as it turned out, they do have something for everyone.
In the Danang airport I bought some local snacks. I don't know what they were but we enjoyed eating them!
Deeds gets excited about buses and airplanes and trains these days.
We rode a shuttle to get to our airplane.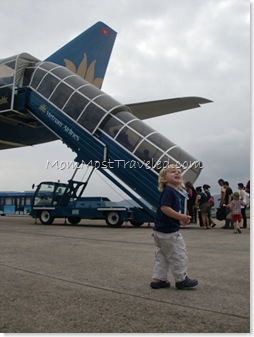 Deeds was in awe!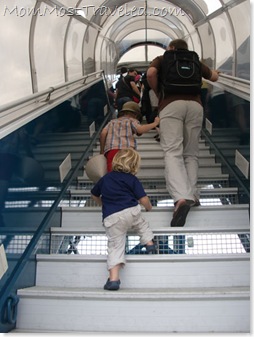 When we got on the plane one of the other passengers had on a motorcycle helmet. Safety first, you know!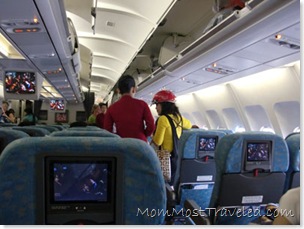 When we got to Ho Chi Minh City, we hired a taxi and the driver carried Deeds in his arms all the way to the minivan.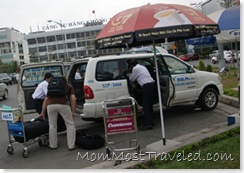 Our hotel, the Saigon Mini Hotel, was in district 9 of HCMC so it was a bit of a ride. We checked in at about 3pm and then had "lunch" at our new favorite- Tokyo Deli!
It is our new fave because it is delicious and CHEAP Japanese food! Miso soup was like 50 cents! Sushi rolls were around $2.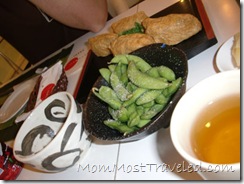 We ended up eating there 3 or 4 times in 4 days. Woot! And the boys put away some serious edamame.