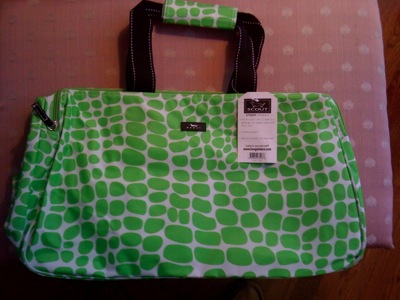 Are you in the market for a cute and not-too-pricey travel bag? I have a Croc-o-Gator Green Hilary Duffle from http://www.bungalowco.com !
It has 2 outside zipper pockets, one big ol' zipper pocket in the main compartment, a detachable shoulder strap. Its made of coated cotton that wipes clean, and you can get one for only $50. I know, right?
You probably need this.
But wait!
It also comes in paisley!
You know what to do. Get yours at http://www.bungalowco.com/