Miz Mooz is an adorable shoe brand who strives to make their shoes a reflection of the people that wear them – eclectic, edgy, playful, quirky, and FUN!
On September 16th, I was a guest of Miz Mooz shoes for a grounding and inspiring outdoor yoga class Brooklyn Bridge Park.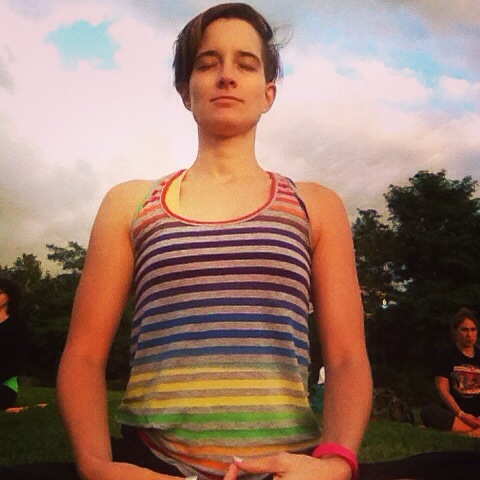 We did a real and professional yoga session and then got to play dress up with some cute Miz Mooz shoes.
I felt super zen because not only was I doing yoga in a park, I was touching GRASS, YA'LL!
TOUCHING GRASS IN THE CONCRETE JUNGLE!
I am one with natures.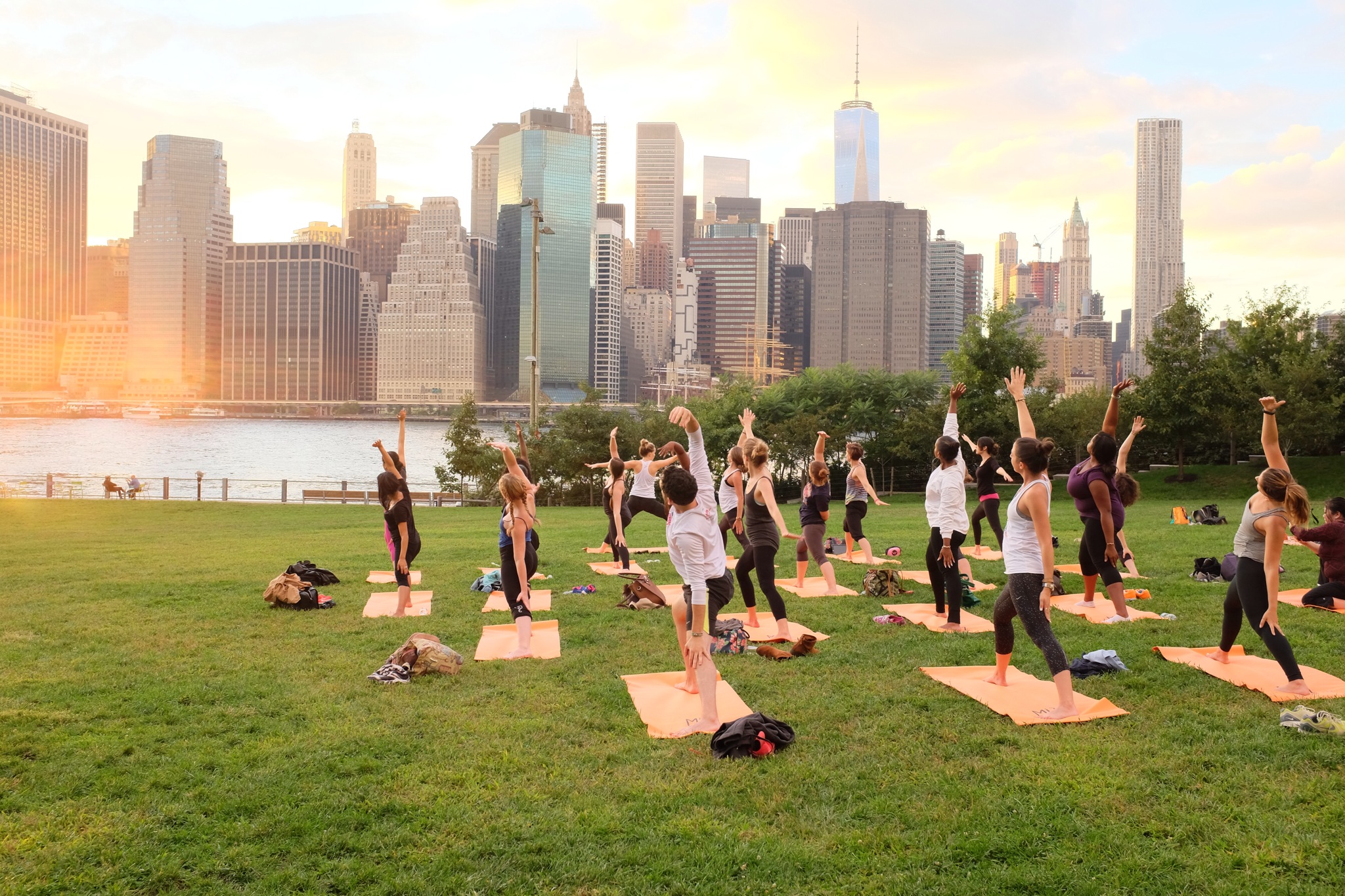 Girl look at that sunset! #IWorkOut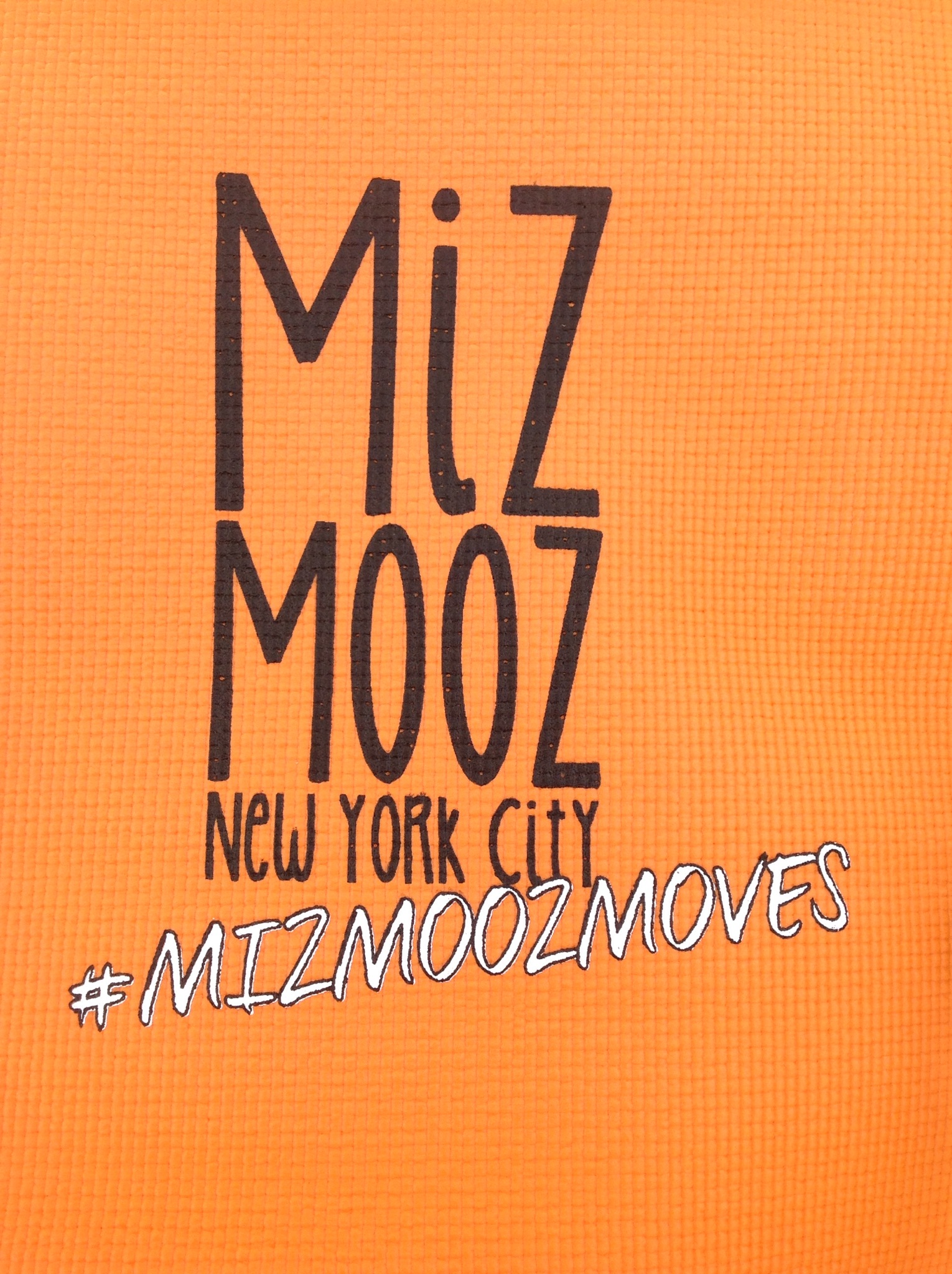 We got to keep these happy orange #MizMoozMoves yoga mats, and I tried on some buttery delicious shoes that made me feel like a super fashionable 1800's one room school house teacher.
Get your slate and chalk, ya'll.
Lesson One: FASHION IS DANGER.

Kidding, kidding. These shoes are both fashionable AND safe.
There was a whole Circle of Completion of Miz Mooz Shoes awesomeness. It took a lot of self restraint to not turn the awesome picnic blanket into a speedy hobo bundle full of Miz Mooz shoes and run away into the alleys of Brooklyn.
Not that it crossed my mind. Okay, a little.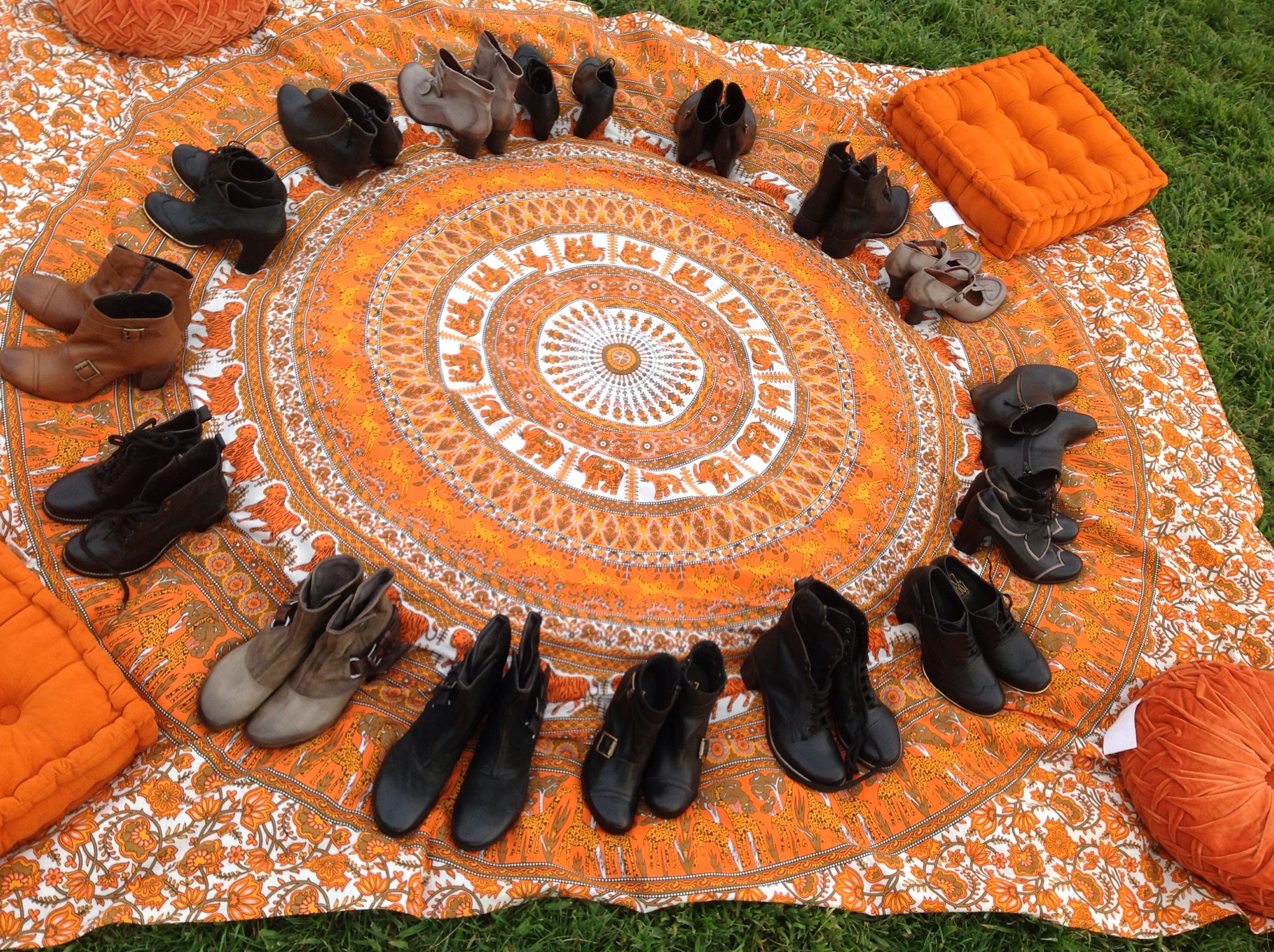 After we balanced our souls and played with soles (I'm hilarious, ya'll), we got to eat Amazeballs.
You can probably guess how they tasted. (Hint: Amazeballs)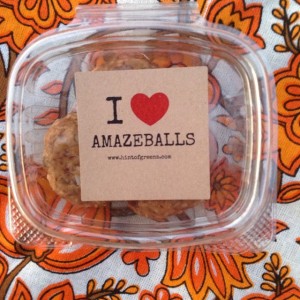 I am so grateful to Miz Mooz for the delicious yoga experience, the delicious shoe try-on, and the delicious Amazeballs.
Thank you for being awesome, Miz Mooz, in all of the ways.