I learned something a few days ago…you have to feed your scalp. The foundation of long, strong, healthy looking hair is a well nourished scalp.
Now you know the secret of the fountain of hair youth.
And there is a new shampoo and conditioner in town that aims to nourish your scalp. So there you go. One less thing to worry about.
I went to Duane Reade at 40 Wall Street to shop for Clear Hair Care products.
I haven't tried it out yet but it sounds really beneficial…and look how healthy that model's hair is! I mean really!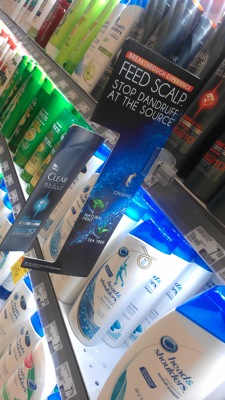 If your scalp is well fed, you won't have dandruff. So that is how that works.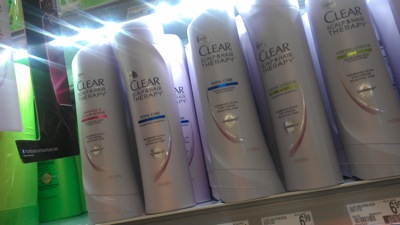 The white bottles are the women's formulas. They have different formulas for different hair and scalp needs.
I went with "Total Care" formula because my hair isn't especially damaged, in need of being stronger, or dandruffy.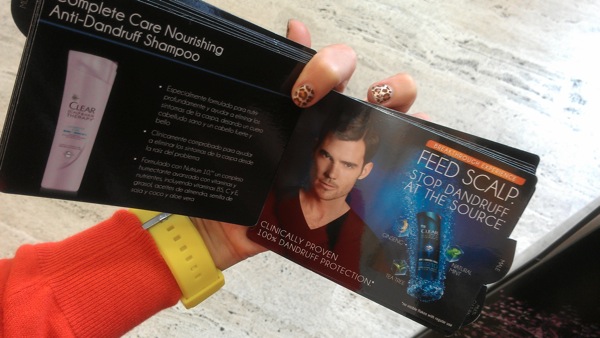 The men's formula Clear Hair Care comes in black bottles and is 2 in 1 shampoo/conditioner. I'm pretty jealous.
Clear Hair Care has a youtube channel: