Today I read a story to my 3K class called The Big Bad Bunny. It is really funny and I enjoy reading it. The liner notes say that the story was made up between the author and his young preschool aged daughter over the course of a conversation.
What makes a good children's book? How do you know when your story has "it"?
The Cheerios New Author Contest is in full swing, encouraging ambitious authors to write and submit an original story, in either English or Spanish, suitable for children ages three to eight.
Laurie Isop, of Renton, Wash., won the literary lottery when she was named Grand Prize Winner of the 2009 Cheerios New Author Contest. Laurie, a small business owner, mother of two boys, and aspiring author since the age of 12, can now add "published author" to her resume. This spring, Laurie's book How Do You Hug a Porcupine? will be featured in more than three million specially-marked boxes of Cheerios and will also be available in bookstores nationwide beginning this July.
Those who want to follow in Laurie's footsteps and think they have the "write" stuff can visit www.spoonfulsofstoriescontest.com from March 22 through July 15, 2011 to find out more.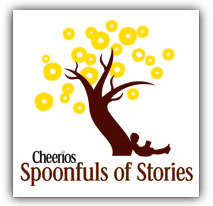 Enter to win a Cheerios New Author Prize Pack that includes a box of Cheerios with Laurie Isop's book inside, as well as a "create-your-own" book kit for kids that contains two hard cover books and all the necessary materials to creatively fill the pages inside, including story starter ideas and colored pencils.
1.) To enter, leave me a comment telling me the answer to one of these questions:
*If you wrote a children's book, what would it be about?
-or-
*What makes a children's book timeless?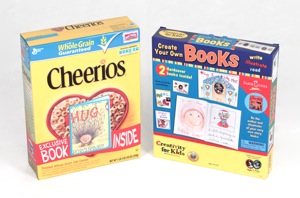 2.) Email subscribers get an extra entry for as long as their subscription is active.
Already a subscriber? Leave me a separate comment on this post to let me know you're interested in this giveaway.
Not yet a subscriber? Subscribe to Mom Most Traveled by Email (Only verified subscriptions are entered for all the giveaways.)
3.) Twitter about this giveaway (include a link to this post, #MyBlogSpark and @MomMostTraveled) and comment here with your Twitter name. (once daily)
This giveaway is open to US residents only. Contest will close on May 18, 201, midnight EST.
Prizes and samples provided by General Mills through MyBlogSpark.