Boston was the first "northern" city I ever spent time in. I grew up in Alabama and visited Boston at age 16 or so on a youth trip.
I thought it was cute and clean, even if I was surrounded by Yankees, but I didn't know how cool the rest of central Massachusetts was until recently when I spent a weekend there as a guest of the tourism board.
Despite having great difficulty physically saying the word "Massachusetts", I found a lot of things to like.
Lincoln, MA has deCordova Sculpture Park and Museum, offering a fascinating array of large pieces of art that make fabulous back drops for selfies.
Observe:
We stayed in Great Wolf Lodge in Fitchburg, MA, which is a family retreat featuring an indoor water park and lots of wolf stuff.

We were blessed with a set of spring-colored wolf ears upon our arrival to the lodge, and it definitely awakened the call of the wild within me.
The call of the wild continue to burn within my soul on a visit to The Butterfly Place. Yes. WILD butterflies, flying around in butterfly gangs in an enclosed aviary.
The gangs of New England butterflies and tropical species intermingled, and the circle of life was also represented with koi fish and quail birds hanging around. The quail were super cute, like little cartoons.
We also got our learning on at Ecotarium, a unique indoor-outdoor museum in Worcester, MA.
It has hands-on, family friendly science exhibits and an AMAZING and thoughtfully designed outdoor play and learning space. Definitely spend some time here!
I got in a tube where I experienced the wind speed of a simulated tornado: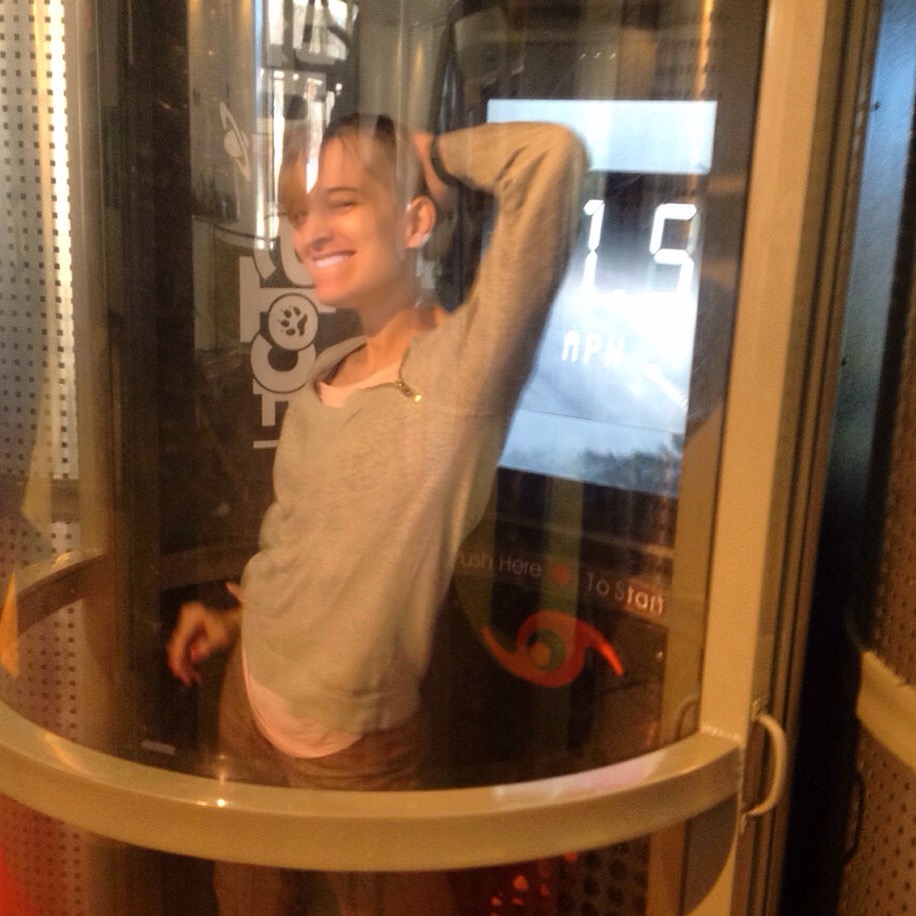 Werk!
I had no idea that Central Massachusetts had so many awesome family travel destinations! New England is definitely on my Summer Travel list for picturesque photos, temperate weather, and fun and educational things to do for all ages.
 I went on this trip as a guest of Visit MA. I was not compensated in any other way. The opinions and sweet photos are my own. Follow my amazing adventures on Instagram, where I am @TheCanCan