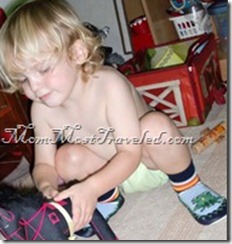 I finally got my very own pair of Nowali moccasins, a Swedish-made soft-soled slipper sock that are a must-have for surviving Scandinavian winters.
I don't live in Scandinavia, but I dig the practical yet artful design, and the high-quality craftsmanship.
Nowali materials meet the Öko-Tex Standard 100, which means they contain no ecologically harmful dyes or substances.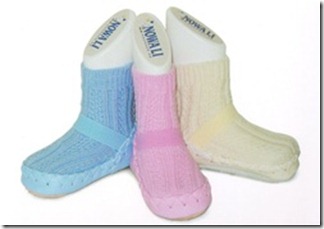 Nowali moccasins have non-skid, soft leather soles, making them ideal for beginning walkers, but they come in a wide range of kids sizes and fun designs.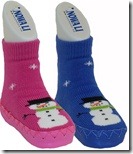 These cute Snowman Moccasins are available in sizes 6M, 12M, 18M, and 2Y, and I really like the Color Stripe designs available in sizes up to 6Y.
Nowali also has Big Kid Sizes that fit kids between 8 and 10 years, and adult sizes, too!
Keep their toes warm this fall!
USE DISCOUNT CODE MT13 to get 10% off your purchase at Nowali.com.
This coupon is valid from today until November 2, 2010.