Candlewick Press has a book for each of the children on your list this holiday season. The new gift ideas from Candlewick Press for 2008 are books that will be treasured for years.
Many of them are under $20; that is a great price for a gift that will be enjoyed for a long time!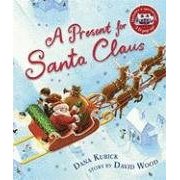 A Present for Santa Claus is a fun pop-up book, designed primarily for children ages 4-8.
The story centers around young Sam, who appreciates that Santa has brought him just what he asked for.
But that night he can't help but wonder: Does anyone ever give Santa a gift?
Sam saves his money for one year to buy Santa the perfect present, but still can't decide what kind of present Santa might want.
The final page is a gorgeous surprise: an amazing rendition of Santa's cottage, with 3-D windows revealing the bustling activity inside.
A Present for Santa Claus is $11.55 at Amazon.com.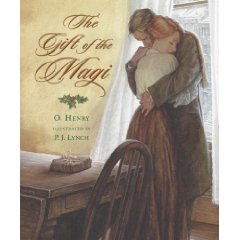 This hardcover rendition of The Gift of the Magi features breathtaking art, making it a keepsake to be treasured.
Written for children ages 11-14, these 40 pages tell the timeless tale of a pair of young newlyweds making personal sacrifies in order to buy one another gifts worthy of their devotion.
As they exchange gifts on Christmas Eve, the discovery of what each has done fills them with despair, until they realize that the true gifts of Christmas can be found more readily in their humble apartment than in any fine store.
A favorite Christmas story, The Gift of the Magi is available for $10.87 at Amazon.com.
If you have a flight enthusiast on your list, Amazing Wonders Collection: The Story of an Aviator (Amazing Wonders Collection) tells the story of the early days of flight, from the perspective of an ambitious 1930's flying ace who vows to claim the prize for the first solo around-the-world flight.
A great choice for children ages 6 to 10, Amazing Wonders Collection: The Story of an Aviator (Amazing Wonders Collection) is richly illustrated and fact-filled. It is packed with with diagrams, charts, vintage photos, and maps, and even includes a ready-to-make model of a biplane inside.
Amazing Wonders Collection: The Story of an Aviator (Amazing Wonders Collection) is a wonderful value at only $12.18 on Amazon.com.
These books are sure to impress the children on your Christmas list. I just wish I had inside information like this eight years ago when I was trying to wow my young nieces and nephews.
We are big on books at Mom Most Traveled. I have books for every calendar holiday, and now I only put out each holiday's books during that time of year.
Easter-themed books are accessible about 3 weeks before Easter. The Thanksgiving books come out on November 1st.
This keeps them fresh and exciting, and also saves me from having to read them over and over again as bedtime stories, with the event still 6 months in the future.
Now is the time to be on the lookout for new Christmas titles to build your Christmas library!