The past 6 months have been the hardest in my entire life.
In February I was laid off. A few days later I was served divorce papers.
I once saw some kind of "stress scale" that attributes a point value of stress for major life events.
If you experience more than a certain number of stress points in a year, you are physically more susceptible to illness.
"Divorce" and "Dismissal from Work" have pretty high point values. I felt really really low.
Some of the first people I opened up to were my blogging sisters on the MomDot.com forums.
I didn't want to air my dirty psychological laundry on my public blog, but the ladies at MomDot provided me with comfort, acceptance, advice, and at times, righteous anger on my behalf.
Before summer began, I posted on the forum about how I didn't have a bed. Within a week, some of the MomDot forum members had gleefully and secretly gotten together and sent me a package…an air mattress from Amazon.com.
Now, this October, the ladies of MomDot will convene in a BLOG CABIN in Pigeon Forge for the nearly legendary BRANDCATION.
Brandcation involves blogging, bloggers, and brands. What appeals to me most about Brandcation is the prospect of spending time IN REAL LIFE with them women who, knowingly or not, have nurtured me through this difficult time in my life.
When I saw the call to enter to Win the LAST brandcation ticket (Worth $125) and the FREE Lodging (Worth $150) and a $100 travel/food stipend, I knew I HAD to enter.
First I thought that I would do an awesome video appeal. However I don't have internet in my apartment and I don't think Starbucks has that kind of free bandwith to upload videos.
So this is my "entry" and my heart felt THANK YOU to the women of the MomDot.com forum!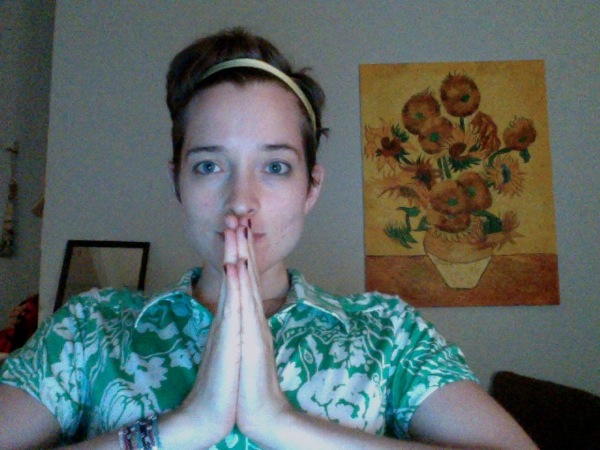 This giveaway is sponsored by MomDot , Minnesota Blogger Life with Levi  and Toni from Just Stop Screaming.