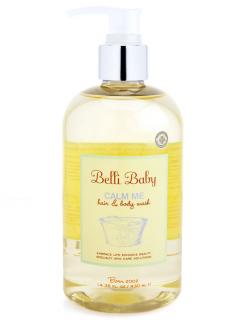 Only read this review if you want your little one to smell delicious and have nourished and hydrated skin thanks to the world's safest skincare line.
Belli Skincare has a scrummy "Calm Me" Hair and Body Wash made from delicate ingredients that cleanse baby's skin and keep it soft. Babies are supposed to have soft skin, remember?
No one ever said, "as rough as a baby's bottom," and if they have, they weren't using "Calm Me" Hair and Body Wash.
The main ingredients in "Calm Me" Hair and Body Wash are the essential oil of marigold and chamomile. These work to soften, refresh and relax the skin, plus they smell fabulous.
"Calm Me" Hair and Body Wash is tear free, and you can get it in a 14 oz pump bottle for $18.00.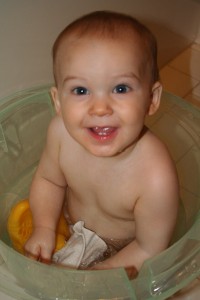 Deeds would like to remind you that even babies love to be pampered!
Belli Skin Care has a host of other wonderful specialty skin care solutions for pregnancy, motherhood, and babies!