My 3 month membership to California Wine Club has come to an end.
My final shipment contained the California-made 2010 Viognier from Tangent Winery and a 2009 Mourvèdre-Syrah-Grenache blend from Trenza Winery.
Firstly, let me say that if you have a busy life, and you often find it difficult to will yourself to move from your sofa once you get home, that you will probably enjoy having wine delivered to your door once a month.
Also, club members get discounts on the regular market price of all kinds of fine made-in-California wines, usually something like 40% cheaper. I like cheaper.
I haven't actually cracked these bottles open yet. I have amassed quite a collection in my fridge. I use them to pay babysitters.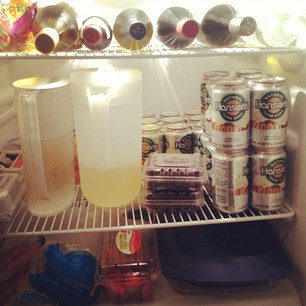 New club members or gift givers will get 4 bottles for the price of 2 when they sign up. There is no obligation to continue after the first month. Have your readers use the code: traveled12 at checkout. 
I had a lot of fun being a Premier Club member of California Wine Club! It was a total taste of the good life, and I didn't even have to put on pants! Except to sign for the delivery.
You can follow California Wine Club on Facebook and The Boring Wine Guy on Facebook!