NYCity Mama is hooked. Rebel Chic digs hers.
And I am becoming spoiled and lazy.
I blame The California Wine Club.
Since May, I have been a member of the Premier Club, getting two bottles of wine each month delivered to my door.
In June, I was the lucky recipient of
Tobin James Radiance, a Monterey County, CA Chardonnay.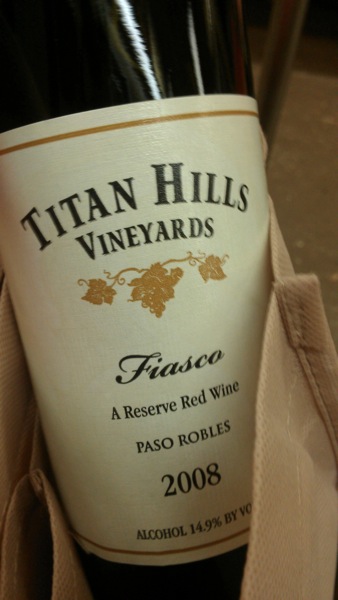 A tasty red wine from Titan Hills Vineyards. 
The biggest thrill of being a member of the California Wine Club is getting delicious domestic wines sent RIGHT TO MY DOOR every month. Two bottles! Every month!
I can feel kind of classy about that, yet I could also be wearing a robe. In fact, I might be wearing a robe whilst typing this. You never know.
And that is why moms love the internet.
These photos were actually taken on the subway.
I had just received my shipment and was on my way to share it with my friend Betsey. In my excitement I nearly forgot to take a photo for blog posterity.
Check out the California Wine Club and The Boring Wine Guy's Facebook page!
"Life is much too short to drink bad wines!"
If you are interested in joining the California Wine Club, new club members or gift givers will get 4 bottles for the price of 2 when they sign up!
There is no obligation to continue after the first month. Use the code: traveled12 at checkout.
"I have enjoyed great health at a great age because everyday since I can remember I have consumed a bottle of wine except when I have not felt well. Then I have consumed two bottles."
-A Bishop of Seville