I have worn glasses since I was 9 years old (I am way older than that now!) and have put off buying new frames for the past 4 years.
Like many moms, I sacrifice my own needs for the rest of my family!
Glasses can be so expensive; I was sad to learn that my father just got new glasses to the tune of $300!
I didn't even know that he was in the market for new glasses, or I would have told him about EyeBuyDirect.com an online supplier of prescription eyeglasses with prices starting at $7.95! For real. You can get a complete pair of prescription eyeglasses for as little as $7.95.
Glasses from EyeBuyDirect.com would be a great Father's Day gift! You could treat dad to something that he really NEEDS that is valuable without being expensive.
I know savvy spending makes dad proud!
EyeBuyDirect.com has a big selection of frames in all kinds of styles, including fashion, classic, designer, sport frames and protective goggles.
Each order comes with a protective eyeglass case and a microfiber cleaning cloth.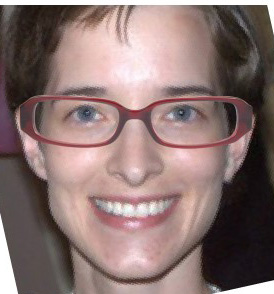 It does sound too good to be true, but you can have confidnece that each order has a 100% satisfaction guarantee and a 14 day money back guarantee.
If you want to see how you might look in some frames that appeal to you, try them in virtually using the EyeTry application!
Here are my results "trying on" some glasses via virtual imaging. I think these were the "princess" frames. What do you think? You can look at other photos on the Wall of Frame. You can even rate them and make comments. Be nice!
I'm still deciding on my final selection, but I took a peak at the ordering process and this is how it works:
-the price of frames includes free standard lenses and free anti-scratch coating
-if you have a really high prescription and don't want to wear coke bottle lenses,you can pay extra for "thin and light", "super thin", "ultra-thin" or "as thin as possible". As the lenses get thinner, the price gets higher. Hey, it is the price of vanity!
I will probably add "ultra-thin" to my order, since my prescription is actually higher than either of my parents. I have so much to look forward to in my old age.
-other extra options are the addition of anti-reflective coating (add $6.95), UV coating ($4.95), Color Tint ($4.95), that "light-adjusting" capability ($35.95), or something that is really tempting me, adding a Swarovski crystal to your lens, making for some "party glasses" ($19)!
If I chose a pair of $49.99 frames, I can still get a complete pair of glasses with thin lenses for just over $100! That is a total bargain, trust me! I have done worse at a "big box store" that has it's own optical department.
Want to save even more? Use coupon code IFPPCYVGUC at check out for a 10% discount! Yay!
EyeBuyDirect.com is generously giving away $100 gift certificate towards any pair of prescription eye glasses (with the exception of designer frames and sunglasses)! Woohoo!
1.) To enter to win a $100 gift certificate to EyeBuyDirect.com, visit the shop and leave a comment here with the specific frame design you would like to win!
Please don't just comment with "Enter me" or "Sounds great". That totally annoys me. Those entries are not eligible to win.
One winner will be chosen at random.
This giveaway is open to those with a US or Canadian mailing address.
This contest will close June 17, 2009, 11:59 CST.
*Contest closed! Congrats to Michael!