I love books; I don't know how many books are "enough". Today I'm sharing with you a wealth of resources for teaching children about Asian culture.
First, from Barefoot Books, a publisher with heaps of respectable titles for instilling culture into young minds, is Lin Yi's Lantern, a tale of the Chinese Moon Festival (not the same as the Full Moon Festival in Hoi An, Vietnam).
Travel the World stories introduce children to a variety of cultures and ways of life. Many of them combine traditional stories with clearly presented factual notes, giving young readers their first taste of cultural diversity.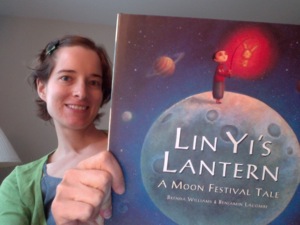 In Lin Yi's Lantern, Lin Yi REALLY wants a red rabbit lantern for the moon festival that night, but first he must buy the things his mother needs at the market.
Besides a great lesson in putting others first, Lin Yi's Lantern is beautifully illustrated and has educational information about the Chinese moon festival, life in rural China, and the legend of the moon fairy.
We're Riding on a Caravan is a journey along China's ancient Silk Road.
The rhyming, flowing text definitely gives this story the feeling of movement along each page.
We're Riding on a Caravan includes the history of the Silk Road, the story of silk, important cities of China, and a full-spread map.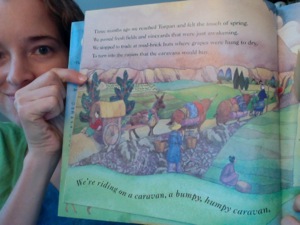 From Dog Ear Publishing, It's Time for Holi! by Amita Roy Shah gives children insight into the Indian culture by learning more about Holi, the festival of colors.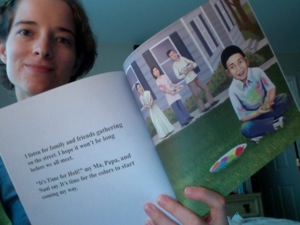 My son's 5K class did a unit on celebrations this year; It's Time for Holi! would have been perfect to share with the class!
Remember when I talked about H is for Hong Kong, from Things Asian Press? Two more books in the Alphabet World series are M is for Myanmar and T is for Tokyo!
These books are unique because they are written in both English and the language of the country they are about.
M is for Myanmar is about two sisters are on their way to visit Myanmar, their parents' birthplace. They talk about foods and sights unique to the country of their heritage.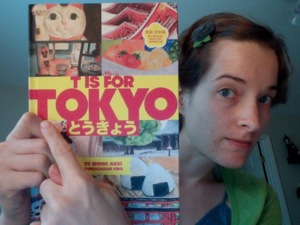 T is for Tokyo might be my favorite in the series, with really vivid illustrations, and cute story line.
In T is for Tokyo, a father tells his daughter about her birthplace, citing things unique to Japan, like daruma dolls and the two-toed shoes of construction workers.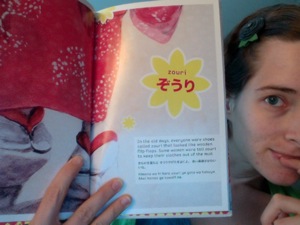 Let your kids "travel" to Asia with these great titles!
…