Sooo…I live in New York City. 
Also, I have a lot of stuff in storage at my parents house, which is in Birmingham, Alabama.
Don't stalk them. But, DO contact me this week to buy some of this awesome stuff from their attic and garage.
In February of 2011 I bought a Madsen cargo bike. I wanted to take it to Asia. I was not able to do work out a deal with the airlines. So the bike remained in my parents garage.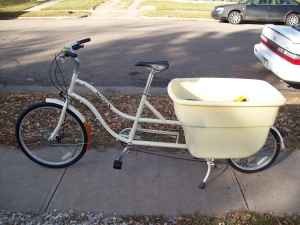 I have it on Ebay here for local pick up only in the Birmingham, Alabama area. 
Madsen Cargo Bike Bucket Bike cream colored | eBay http://r.ebay.com/rnUE9k
Next we have a Hoffman George Deluxe bike. I have added a primo seat and it has pegs on front and back. 
$150 for this sexy beast: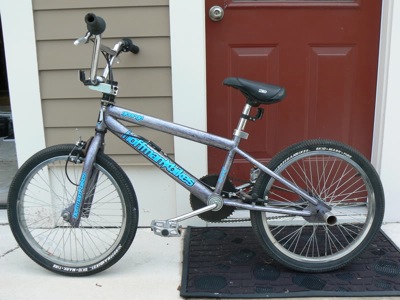 Next, once upon a time I won a ton of furniture on a TV game show. I can't really disclose details because the show hasn't aired. But I would like to sell this dining room set:
I have 4 chairs and the pedestal table. Here it is on Craigslist. I think I already have a buyer for the buffet.
Also for sale is the living room set I won. It is a loveseat and sofa, coffee table, sofa table, and side table. I don't have a photo of it because it is in the manufacture packaging! 
This is kind of what the sofa looks like, but the real one is in manufacture packaging: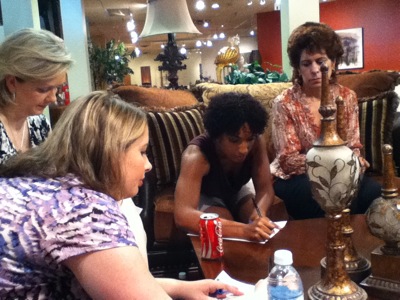 It has leather arms and back, and fabric cushions. I will sell the loveseat and sofa pair for $750, coffee table $250, sofa table $200, and side table $150. Come see them in the garage!
Micralite stroler! This baby is awesome! Buy it for $130 and pretend you paid the $400 for it! The playgroup moms will be jelly!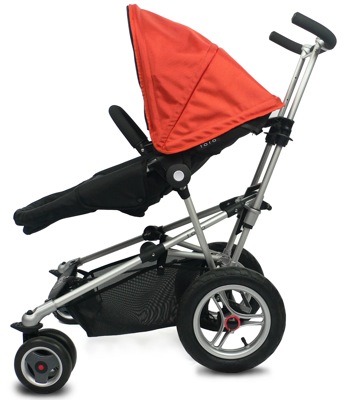 I also have more small stuff to sell. Like, 99% of the things I have ever reviewed on my blog. So come, hangout, and score a bargain!
Email me at candicebroom (tod) gmail (tod) com. Lets make a deal! Woot woot!