It is hard to believe that just two short weeks ago I was on Paradise Island in the Bahamas, enjoying time with Jojo on the beach.
The scenery was beautiful, and the water was very cold!
Undaunted, Jojo played and frolicked in the surf and the sand.
The water was gorgeously clear. I can't enjoy myself in murky water. I just can't.
That boy really does love the beach!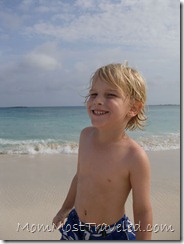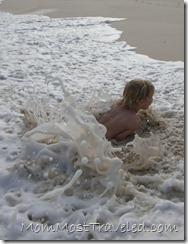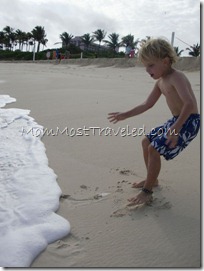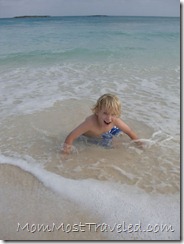 And this was the view from the sidewalk just outside the entry of the Atlantis Resort:
Beauty!
Our other Bahamian adventures:
JetBlue Flight from NYC JFK airport to the Bahamas!
Marine Life Exhibits at The Dig
Making and Doing at Atlantis Resort
And More Swimming with Dolphins!
I paid my own airfare from Asia to LA, but JetBlue, Atlantis, and Lego invited me to the Bahamas as their guest and covered my other expenses. It was amazing and I am very grateful!
Other Atlantis Adventurers:
Bump Alison (TheBump.com)
Mara Gorman (The Mother of All Trips)
MomCentral, The DeBroff Brief
Mommy Niri
MomTrends
Mom Most Traveled
NYCity Mama
Boston Mamas
Cool Mom Picks
The Daily Grind of a Work At Home Mom
Lil Sugar
CC Chapman
Mocha Manual
Parents Magazine Goody Blog
Yummy Mummy