Admittedly, I haven't done a very conscientious job keeping up with my own medical and dental care since entering adulthood. Naturally, as a Mom Martyr I kept my offspring on course, but I don't follow my own advice in scheduling preventative care or even seeking care when I am actually sick.
Part of the obstacles of putting myself in contact with medical professionals is overwhelm. I've moved around as the Mom Most Traveled and don't have a "regular" health care provider. I don't like to use the phone to talk to humans.
Thankfully in the New York City metro area there is a new online service called Pager. Now I can get medical questions answered by a nurse via instant messaging, and if needed, have a health care professional sent directly to my home.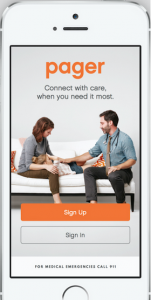 Sick introverts and single parents, rejoice!
They offer a range of services that include basic health checks to assess blood pressure, cholesterol and glucose, plus physical exams to fill out required forms for work, school or camp.
Pager can provide urgent care when you are sick, with on-call evaluation, diagnosis, and prescription for common infections and illnesses, or first aid care for minor injuries like sprains. You can also get a flu shot! In your house! When you want!
I went on a health care binge and I have gotten a physical AND a flu shot. This is huge, people! I have had one flu shot in my life before now! Yay Pager!
I chatted with the nurse about the top reasons parents use Pager. She said it is great for children ages 6 months and older, and also if a parent is sick but can't get a babysitter – now neither parent nor child have to leave home to see a doctor.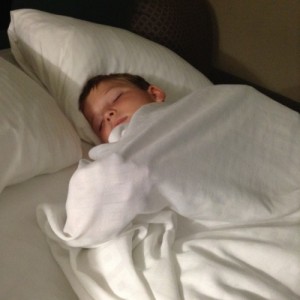 Pager is available in all boroughs of NYC and in San Francisco!
TRY PAGER FOR FREE for any one service between now and January 30th with the code momtraveled.
To use your code, download the app from the app store or use the web version. Register, putting in all requested information. Then, when you are ready to request a visit, input the code when it's time to pay, instead of using a credit card.
Go forth and stay healthy!