I have been a fan of Ivory soap since I was a child.
I love the smell, the fact that it floats, and I felt super special when I was at some kind of camp and we got to carve a bar of Ivory soap. I made a whale.
A white whale.
I am a fan of Ivory, and Ivory is a fan of moms. They did a survey and found that 66% of moms lock themselves in the bathroom to steal moments of "me" time.
Or "you" time…its not "Candice Time" its personal time, ya dig?
The survey of more than 1,000 moms reveals that 80 percent of American moms think motherhood is actually more complicated today than it was 20 years ago.
And while they may be more stressed out and busier than ever, almost nine out of 10 moms think they're doing a better job balancing it all than their mothers did.
The complete survey questions and results will be shared throughout the "Soap Dish" Facebook community. You can be a part by  visiting http://www.facebook.com/ivory!
You know that chick that plays Molly on the show Mike & Molly? Her name is Melissa McCarthy, and she is the Soap Dish spokes-lady. She is likeable. I wonder if she uses Ivory soap and thus smells 99.44% pure? You can "dish" with her and other moms on Ivory's "Soap Dish" forum.
You might be surprised to learn that Ivory comes in three scents now! There is aloe, lavender, and original.
I love original, but I also give props to the aroma-therapeutic properties of lavender!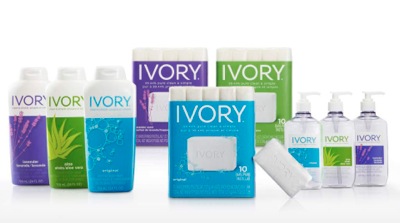 Lets carve a whale!
I definitely use the bathroom as my sanctuary.
That doesn't guarantee that I can always be alone in there…but I do try.
I have exaggeratedly time consuming self-care tasks that I don't rush through, such as flossing and exfoliating.
Whatever it takes, my friends. I need to be alone with my thoughts from time to time.