Welcome! Today is the official start of the online Tea Party I am co-hosting along with Superdumb Supervillain, Katydid and Kid, Fractured Toy, and 7 Clown Circus!
Each day this week, all of these lovely ladies will debut a new giveaway. In selecting prizes for the Tea Party, we had one critera: it had to be for ladies only! No kiddie stuff this week!
So send the kids on a play date, grab a cup of tea, throw me some chocolates (thanks!), and lets have some girl time!

I love autumn. One of the main reasons is because I love wearing snuggly sweaters and jackets, curling up on the couch, and sipping a hot beverage.
Somehow, doing all of those things simultaneously makes me feel very sophisticated, and also a bit pampered.
The Barely Bamboo Long Sleeve Hoodie is a new addition to the Bamboosa line.
In their experiments, Bamboosa created a new fabric made from 10% Bamboo and 90% Organic Cotton.
The result was this Barely Bamboo Long Sleeved Hoodie; an exceptionally nice, soft and cozy pullover, perfect for staying warm on chilly days.
This organic hoodie features serged hems in a great selection of colors and a fitted body style.
They come in Purely Natural only with stitching of Aster Blue, Papaya Red, Tahiti Blue, Latte Brown or Bamboo Green.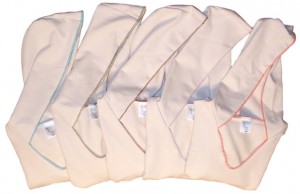 All of Bamboosa's products are produced by their small production line in a fair-wage sewing facility in Andrews, S.C.
All of the fabric and products sold by Bamboosa are USA made.


And since that fabric is made from certified organically grown bamboo which is is naturally anti-microbial, hypoallergenic, bacteriostatic, thermal regulating and odor free, Bamboosa products make a great gift for just about anyone!
Who wouldn't love some anti-microbial bamboo socks (no more smelly toes!)? Or an adorable BambooBaby blanket; perfect for baby's health, and super-soft for that tender skin!
Bamboosa is giving a Barely Bamboo Hoodie to one Mom Most Traveled Tea Party guest!
To enter, visit Bamboosa and tell me one other item from the store that you love! Also include what color and size of Barely Bamboo Hoodie you want!
One winner will be chosen at random.
This giveaway will close on Thursday, November 20, 12 midnight CST.
*Contest closed! Congrats to Jennifer! Good thing she blogged it for extra entries!*