Kids love playing with iPads. Obvi.
But, maybe they should be doing something more productive than slicing virtual fruit in half (man that game is awesome…).
If you have a iPhone 3GS, iPhone 4, iPhone 4S, iPhone 5, iPod touch (3rd generation), iPod touch (4th generation), iPod touch (5th generation) or iPad, your kids are lucky as junk because you can download the Cypher Kids free Augmented Reality app by Cypher Entertainment and then buy the Learning Cards to totes unlock the learning magic.
Augmented reality (AR) is a live, direct or indirect, view of a physical, real-world environment whose elements are augmented by computer-generated sensory input such as sound, video, graphics or GPS data.
There is a free Augmented Reality app about Animals and a free Augmented Reality app about Numbers. Shaboom!
Cypher Kids makes i3D Interactive Cards. Using the magic of your "i" device, your child can experience the content on the learning cards in i3D without any special 3D glasses.
The Wild Animal Adventures cards allow you to watch animals come to life.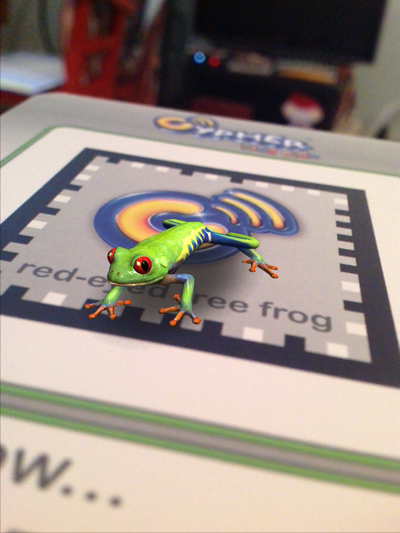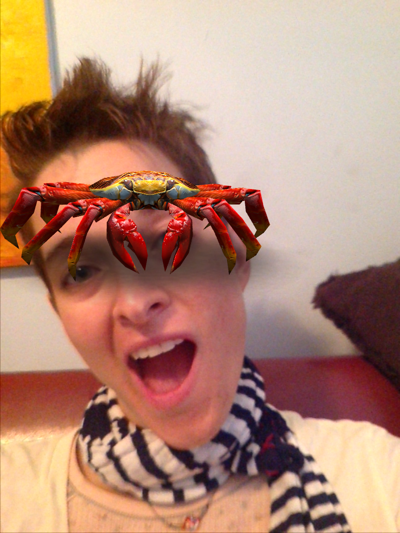 Wherever you are with your device, you can learn more about animals in 3D!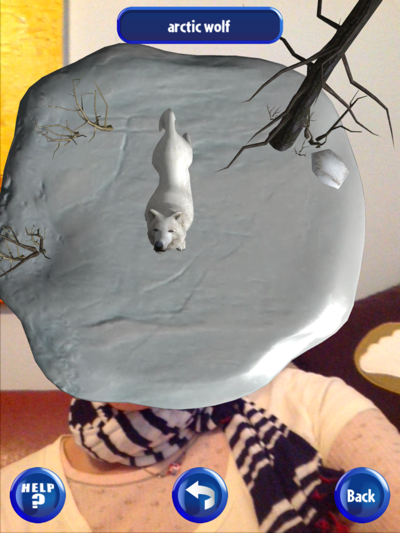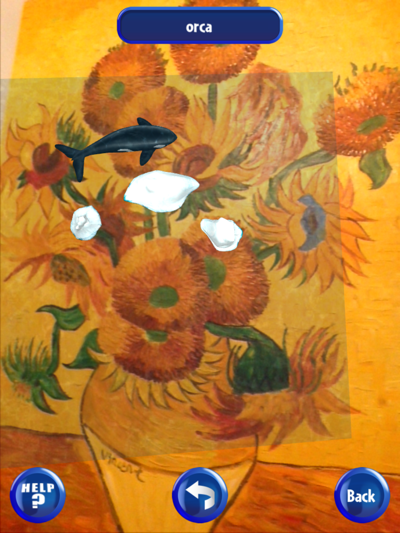 image: http://www.wired.com/geekdad/2012/05/3d-flashcards/
The Cyper Kids Interactive Cards are for ages 3 and up. My children are 5 and 8, and the older one especially is into the idea of "being a scientist" and researching things, so the Wild Animal Adventures cards are of particular interest to him.
They give fun animal facts, the kinds of things that kids can absorb and later call upon to amaze guests and family gatherings and/or company picnics.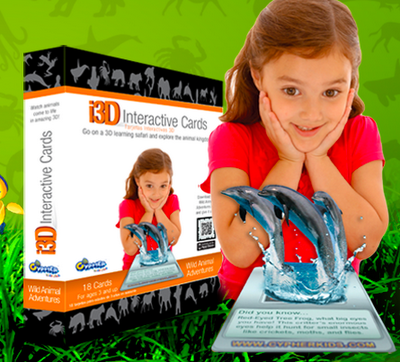 To use one of the i3D interactive cards, your child holds the device camera over the card, and the super magic technology brings the learning to life. Yay technology!
I would be confident to bring these cool cards along on a trip for quiet entertainment (don't forget earbuds).
I also have plans to get my kindergartener cracking on the letters and numbers sets during the holiday break. You know, so he has that Ivy League edge when school starts back in January!
Keep up with @CypherKidsClub on twitter, and Cypher Kids Club on facebook !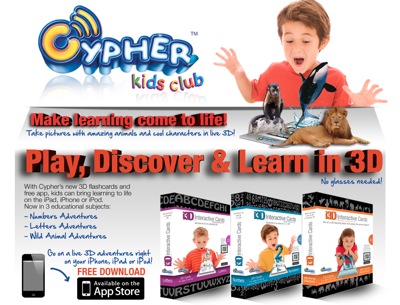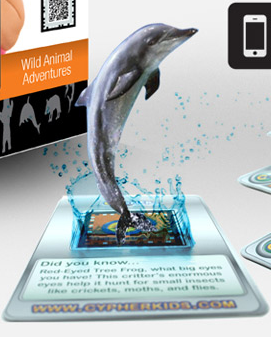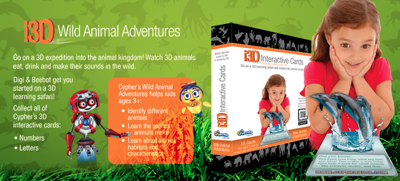 "I am a member of the Collective Bias™ Social Fabric® Community.  This shop has been compensated as part of a social shopper insights study for Collective Bias™ and  Cypher Kids Club #CBias #SocialFabric"