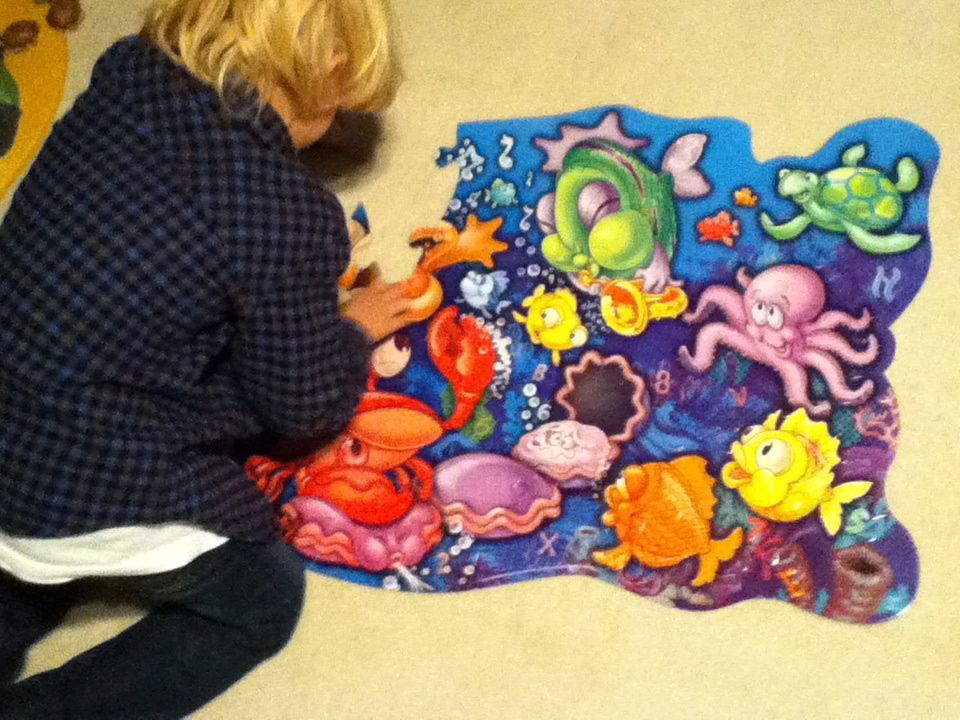 Through BSM Media, I was sent a 3D floor puzzle for review! It is a 3D Sneaky Puzzle with a "Singin' Sea Creatures" theme.
Jojo has always had a knack for puzzles and model kits, but the 3D effect adds a neat twist.
The 46-piece puzzle is designed for children aged 3 and older.
First, you put the puzzle together, and then you get to put on the included yellow plastic 3D glasses that make the sea creatures pop out at ya!
Jojo of course tried to pet them.
Why is this puzzle "sneaky"? That is because within the picture is hidden all 26 letters of the alphabet AND numerals 0 to 9. So after you put together the puzzle, you get an I-Spy kind of challenge!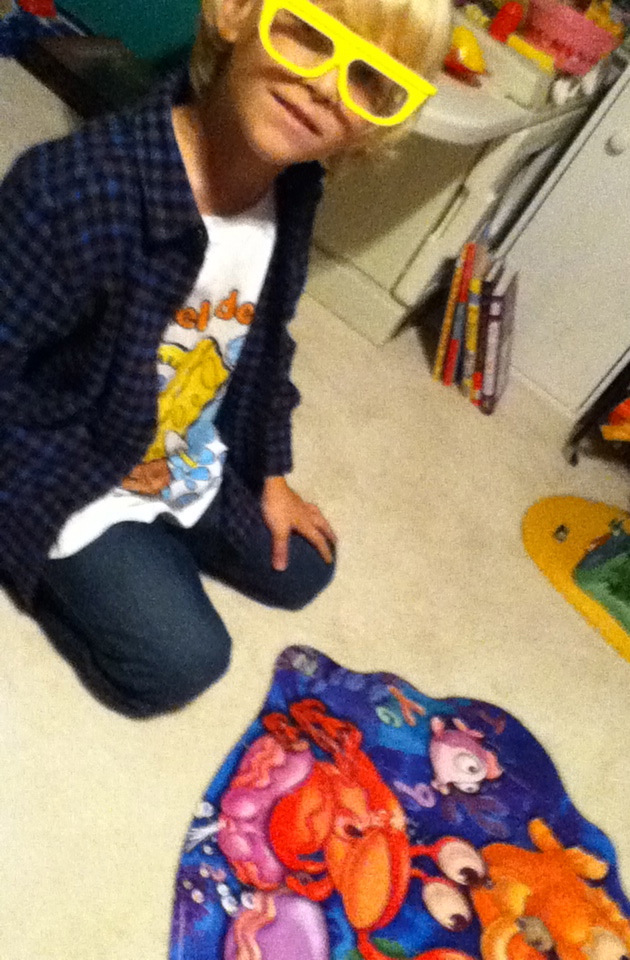 3D Sneaky PUzzles retail for $14.99 and come in two other designs: Midnight Safari and Lightning Bugs All Around.
Learn more about Patch Products through theirFacebook Page, or follow @PatchProducts on Twitter!